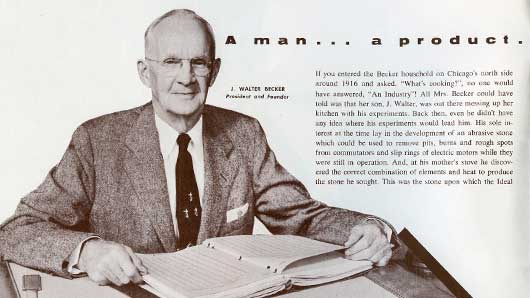 FROM THE BEGINNING
 J. Walter Becker started the IDEAL Commutator Dresser Company of Chicago from his mother's kitchen with the belief that every product should be worth more than its price. Service, he said, is part of the product.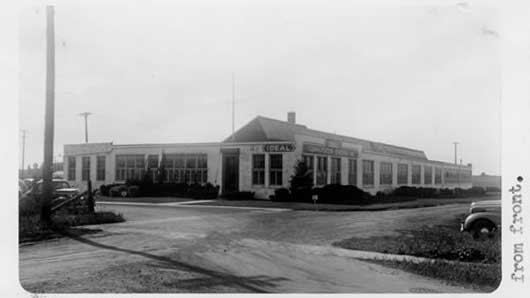 IDEAL RELOCATES TO SYCAMORE
IDEAL INDUSTRIES moved its headquarters from Chicago to Sycamore, IL where it remains to this day.
J. Walter Becker made the move because he believed in the importance of building relationships and community and thought a small town provided a better environment for the company to realize its vision.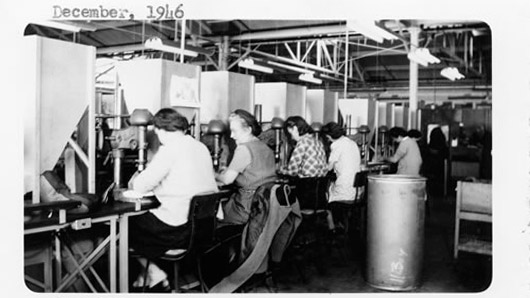 INTRODUCING WIRE CONNECTORS
IDEAL INDUSTRIES introduced its first wire connectors, which would go on to become a cornerstone of the IDEAL INDUSTRIES product line. These connectors were some of the first products IDEAL ever produced for the electrical industry and they represented significant advances in safety, reliability and ease of installation.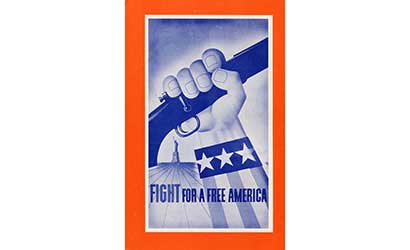 IDEAL ISSUES IDEALINES
IDEAL INDUSTRIES distributed its first issues of Idealines. The newsletter was introduced by J. Walter Becker to keep every IDEAL employee informed about corporation-wide happenings and accomplishments.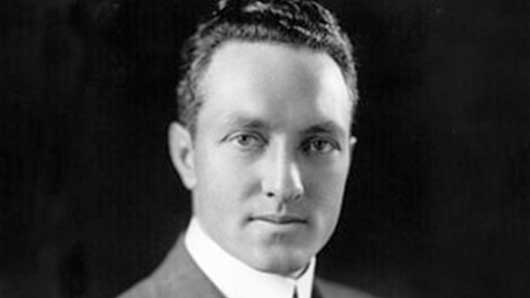 COMMANDER BYRD REQUESTS IDEAL
Knowing IDEAL's reputation for quality and durability in the world's harshest environments, Commander Richard Byrd, an American aviator and arctic explorer, requested IDEAL INDUSTRIES fuse pullers for his expedition to the South Pole.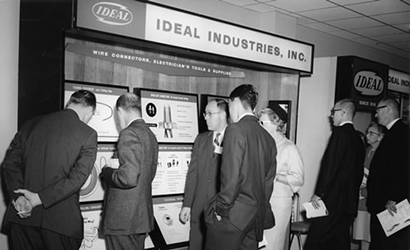 IDEAL BECOMES A CORPORATION
IDEAL INDUSTRIES became a corporation. This event ensured that IDEAL would continue to carry on after J. Walter Becker concluded his ownership and management of IDEAL. It was a legacy intended to be left for the Family and community of Sycamore.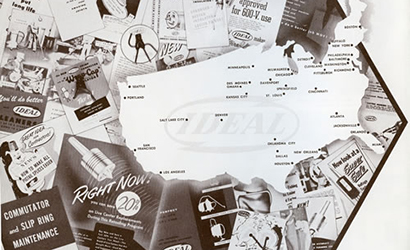 IDEAL LEADS U.S. WIRE CONNECTOR PRODUCTION
IDEAL INDUSTRIES became the leading producer of wire connectors, making the Wire-Nut® a widely recognized trademark.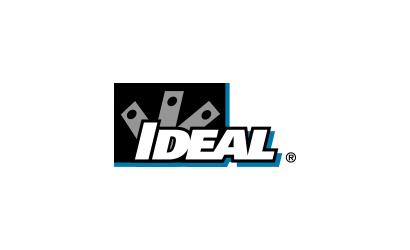 EXPANDING BEYOND INDUSTRIAL
IDEAL expanded its core focus beyond Industrial Motor Maintenance and included the manufacturing and distribution of Electrical components.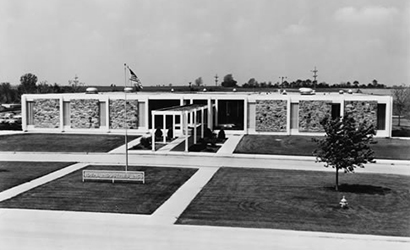 IDEAL BUILDS A NEW HOME
IDEAL began construction a new office complex in Sycamore, IL, which was dedicated to J. Walter Becker. The new headquarters has continued to be the heart and home of IDEAL INDUSTRIES to this day.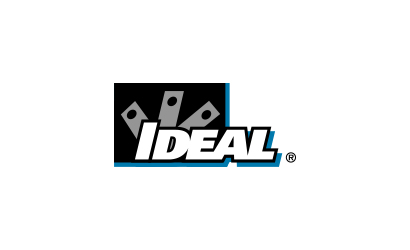 MOVING OUTSIDE THE U.S.
The IDEAL INDUSTRIES Canada Corporation was established to bring IDEAL even closer to the Canadian communities it served.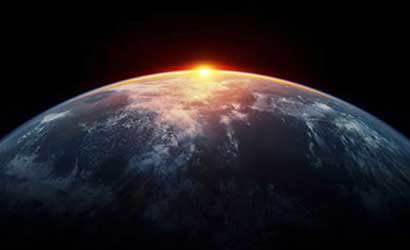 IDEAL GOES TO MOON
IDEAL INDUSTRIES contributed components used in the lunar landing module and made the journey to the moon. IDEAL wire strippers were specifically requested for the mission because of their reputation for quality and precision, even in the most extreme environments.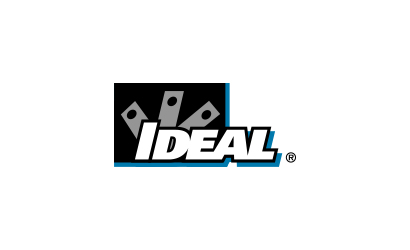 IDEAL FOCUSES ON ELECTRICAL
IDEAL began to focus on being the expert manufacturer that electrical tradesmen could count on. Every new industry expansion since has given IDEAL the opportunity to take what was learned during this time and apply it to new fields.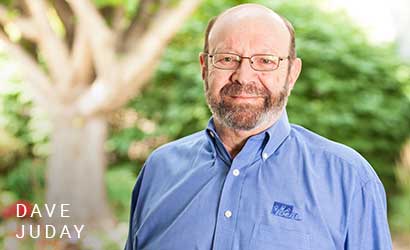 TRANSITIONING TO THE NEXT GENERATION
Tug Juday made way for his son, Dave Juday, who went on to lead the company as IDEAL's Chairman for the next 30 years.

A BIGGER PURPOSE
The IDEAL Industries Foundation was established in 1985 by former CEO and Board Chairman Dave Juday. The Foundation's inception was in effort to formalize our company's commitment to giving back to the community and to build on Founder J. Walter Becker's belief in the importance of strong relationships in business. Becker's philosophy, "Live, let live, and help live," has been the Foundation's guiding principle ever since.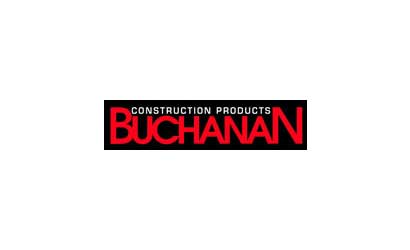 IDEAL ACQUIRES BUCHANAN
IDEAL INDUSTRIES acquired Buchanan Construction Products, a manufacturer of connectors, terminals, relays, industrial controls and more.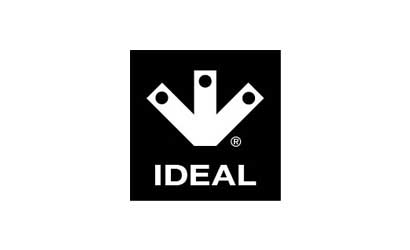 IDEAL ACQUIRES CRIMP-TEC
IDEAL INDUSTRIES acquired Crimp-Tec to broaden IDEAL's value to the tradesmen they serve.
CREATING THE FAMILY COUNCIL
IDEAL established the Family Council as a key governing force for handling management and leadership succession decisions within the company. The council has always operated on a consensus basis, with all decisions being made for the well-being of IDEAL's employees, customers, the surrounding community and the overall good of the company. Since its inception, the council has brought an energized focus on stewardship and responsibility to IDEAL that lives on to this day.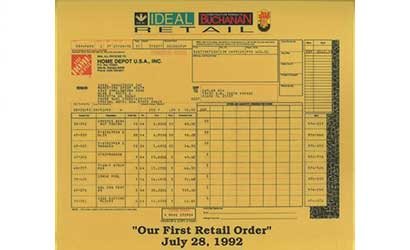 EXPANDING THE IDEAL OFFERING TO RETAIL
Striving to be where tradesmen need them most, the first IDEAL retail order was received. This opened new channels to DIY consumers and brought a whole new level of access to individual professionals everywhere.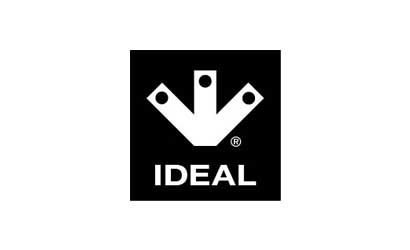 IDEAL REACHES OVERSEAS
IDEAL INDUSTRIES expanded into global operations with IDEAL INDUSTRIES (UK) LTD., marking the first time IDEAL had broadened its reach to tradesmen beyond North America.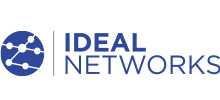 CONNECTING NETWORKS
IDEAL INDUSTRIES partnered with Dragoon Industries and acquired Shattuck Industries, creating its internal Datacomm division known as IDEAL Networks.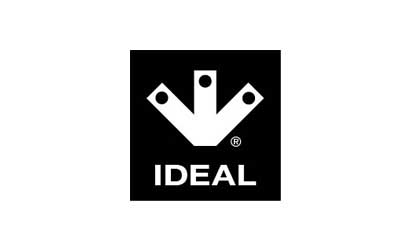 PURSUING EXCELLENCE IN QUALITY
IDEAL INDUSTRIES received ISO 9001 certification for quality management, validating its pursuit of excellence in every aspect of the business, from service to the manufacturing details of every durable, reliable tool.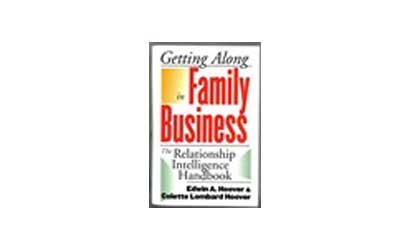 RECOGNIZING THE FAMILY COUNCIL
After establishing itself as an expert in cultivating a business culture of family stewardship across multiple generations, the IDEAL Family Council was recognized for its landmark successes when Edwin and Colette Hoover featured them in Getting Along In Family Business.
IDEAL ACQUIRES ANDERSON POWER PRODUCTS
Further solidifying its position as a trusted leader in OEM applications across multiple industries, IDEAL acquired Anderson Power Products, a 120-year-old industry leader in high-power interconnect products.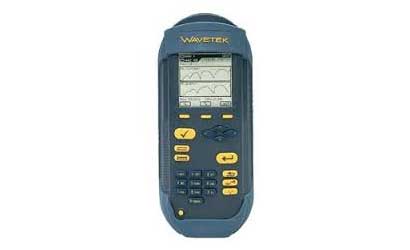 IDEAL ACQUIRES WAVETEK
Enhancing its value to tradesmen in the data network industry, IDEAL INDUSTRIES acquired WaveTek network certifiers to broaden its line of Datacomm tools and testers.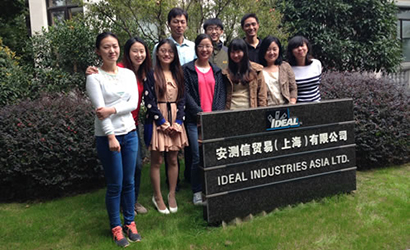 EXPANDING ACROSS THE GLOBE
IDEAL INDUSTRIES expanded to Asia and South America with new offices in Shanghai, China in 2002 followed by São Paulo, Brazil in 2003.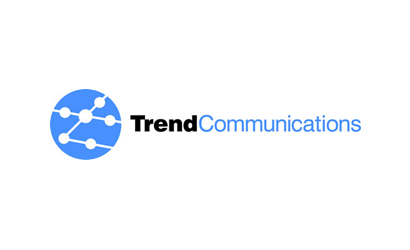 IDEAL ACQUIRES TREND COMMUNICATIONS 
To further strengthen the breadth of IDEAL Networks, IDEAL acquired Trend Communications, a supplier of telephone test and measurement tools for the global communications market.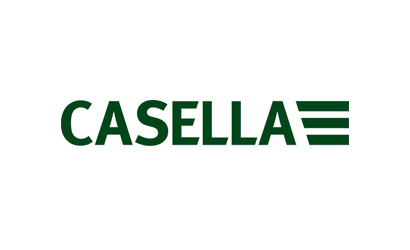 IDEAL ACQUIRES CASELLA
In a move to not only serve, but also monitor worksites and protect workers in the field, IDEAL INDUSTRIES acquired Casella Measurement, Inc., a leader in monitoring and measurement technologies.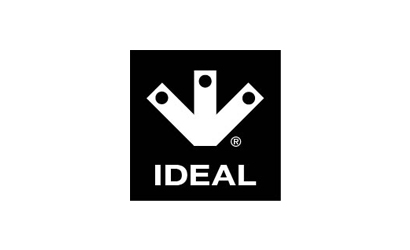 CREATING THE LOYOLA FAMILY BUSINESS INSTITUTE
In an effort to better serve family businesses and the community, IDEAL established the Loyola Family Business Stewardship Institute at Loyola University in Chicago to educate and support businesses looking to embrace long-term systems of family management.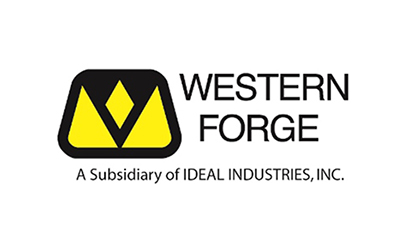 IDEAL ACQUIRES WESTERN FORGE
IDEAL INDUSTRIES acquired Western Forge, a respected manufacturer of premier consumer hand tools, based in Colorado Springs. Western Forge began what would become a full line of American-made hand tools. The acquisition was the first of three executed by IDEAL to establish a comprehensive tool platform.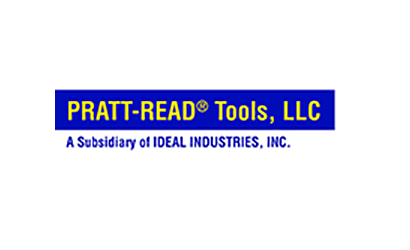 IDEAL ACQUIRES PRATT-READ
In a move to add to its already comprehensive line of American-made tools, IDEAL INDUSTRIES acquired PRATT-READ, a titan of screwdriver production and one of the oldest companies in America. PRATT-READ was the second of three acquisitions for the IDEAL hand tool platform.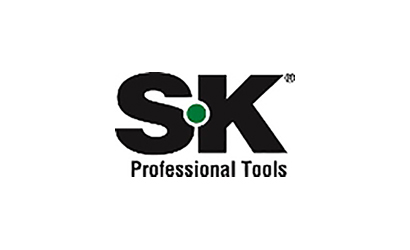 IDEAL ACQUIRES SK HAND TOOL
IDEAL INDUSTRIES made its line of American-made hand tools even more comprehensive with its acquisition of SK Hand Tool, a legendary manufacturer of mechanic tools. SK was the third addition of the decade for the IDEAL hand tool platform.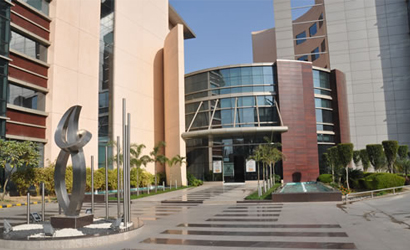 EXPANDING INTO NEW MARKETS
IDEAL INDUSTRIES expanded to Mexico and India to continue producing and providing the highest quality products for tradesmen wherever they are.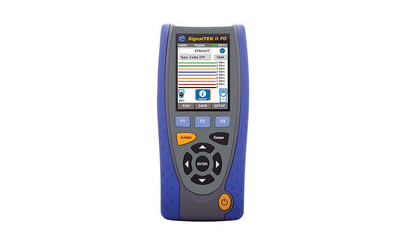 EARNING A TOP-THIRTY TECHNOLOGY INNOVATION 
The IDEAL Networks SignalTEK® II Qualifier was named one of the Top Thirty Technology Innovations of 2012 by Security Sales & Integration magazine, further validating IDEAL's efforts to provide innovative solutions for tradesmen in every industry it touches.
PRESERVING FOR THE NEXT GENERATION
After a long run as the IDEAL Chairman, Dave Juday retired, handing over leadership responsibilities to IDEAL's current Chairman and CEO, Jim James.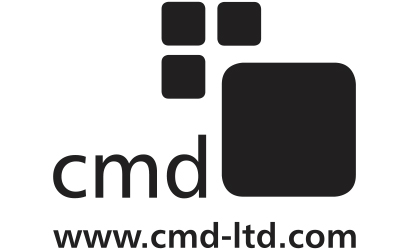 IDEAL INDUSTRIES INC. ACQUIRES CMD LTD
To further strengthen IDEAL's ability to help large-scale businesses expand power and technology throughout their workspaces, IDEAL acquired the UK's leading maker of custom, commercial and electrical power solution, CMD LTD.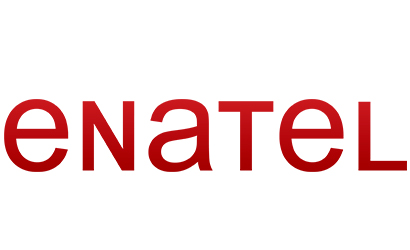 IDEAL ACQUIRES ENATEL LIMITED
Continuing to strengthen its power connection and wireless power control platforms, IDEAL acquired Enatel Limited, a 30-year leader in the design and manufacture of a range of power solutions used in telecommunications, networking, wireless and industrial industries globally as well as grid-tied solar inverters for renewable energy, and motive power chargers for the industrial battery sector.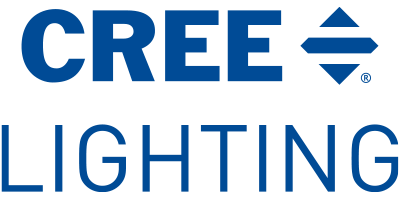 IDEAL ACQUIRES CREE LIGHTING
IDEAL acquired Cree Lighting, a market-leading innovator of Indoor, Outdoor, and Consumer Bulb LED lighting. This brings to IDEAL unique potential to create new ways in which lighting will serve as a platform for emerging technologies and capabilities that will enrich lives, improve society and safeguard our planet.

THE NEXT GENERATION OF LEADERSHIP
Meghan Juday, 4th Generation Family Leader takes over as Chairman of the Board after Jim James retirement. Juday stressed that IDEAL INDUSTRIES will remain family owned. "We're built for long-term success. We see things in generations not just quarters." She explained the company will continue to invest in training and development, innovation and in acquisition.

IDEAL ANNOUNCES NEW CEO
After a successful tenure as CEO, Jim James retired and handed the reins to Steve Henn in January. Henn joins IDEAL from Illinois Tool Works where he was Group President, Industrial Equipment & Plastics, the largest Platform within the $2.0B Specialty Products Segment.